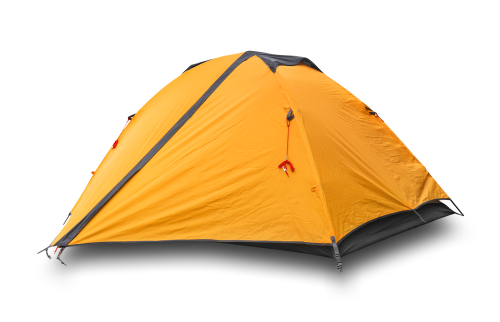 Officiating Camps — Pack For Success
"There is only one corner of the universe you can be certain of improving, and that's your own self." Aldous Huxley, English Philosopher
Now for basketball referees looking to improve the corner of the universe that includes their officiating avocations, attending a training camp may be a part of your off season strategy for advancement.
The question that needs to be answered is, which officiating camp do you invest your time and hard-earned money to attend?
To help our REF 60 readers make this determination, "60 Seconds on Officiating" turned to Al Battista to offer some valuable insight on the type of camps available; how to prepare for camp and how to conduct yourself when you get there.
Al Battista is a respected official, who has been imparting his knowledge of officiating for many years with referees at all levels of the game as a teacher and evaluator. Al is the Editor of his widely-circulated newsletter, The Match Up, and currently is an Eastern Regional Scout for the NBA.
"At this time of the year I get asked a lot about camps," said Battista. "Officials are trying to weigh the cost-benefit of going to a camp, and then want to make sure they select the one that will give them the most for their money."
Battista has decades of collegiate experience officiating in multiple conferences (MEAC; WVIAC/Mountain East and Big South), and his studious approach to the game placed him in the role of Interpreter for IAABO Board 215 and as the Maryland State Interpreter.
Clearly dispelling the foolish cliché, "those who can, do; those who can't, teach," Battista delivers a unique instructional slant that is backed with proven on-court performance and experience. His methods are worth remembering, as are his thoughts on sifting through the summer camp clutter.
Battista breaks the camp conversation into two baskets that have distinctly different objectives:
*Developmental Camps and Exposure Camps
"A developmental camp is a camp you attend to improve your skills," said Battista. "These camps usually have the best instruction because there is more classroom sessions and video work. A good developmental camp will teach you how to breakdown video so you can improve at your craft. Most of the video breakdown will be for improving floor coverage and positioning; it should not be on call validation. These camps will also teach you to be your own worst critic and to be a student of the game."
The other side of the camp coin is for officials whose skills are already polished and want to get evaluated to see where they stand against a wider pool of referees.
"An exposure camp," Battista stated, "is for an individual who is attending for the expressed purpose of wanting to being hired by a specific conference or league."
Battista has a certain uneasiness about the exposure camp process, but understands its reason for being.
"Exposure camps bring a unique set of challenges," said the former WNBA observer, "because the setting is performance-based and not focused on learning, it can distort the education process for improvement. There can be a tendency to drift away from working as a cohesive crew and more about standing out from the pack."
"But the reality is, if you want to officiate in certain high school leagues or college conferences, this is the road you likely will have to travel."
Battista cautions about giving too much weight to the outcome of attending an exposure camp. Like all relationships, sometimes there is a love connection and other times bad news comes couched with an, "it's not you, it's me" disclaimer.
"If an official receives a league or conference contract from an exposure camp," said Battista, "it doesn't necessarily mean you have mastered your craft; it simply means you have been given an opportunity to advance, and you have to put in the work to keep getting better.
"But if you don't come away with a contract, it doesn't mean you aren't up to the task," states Battista. "There are a host of factors outside of your control that are figured into the equation of who an assignor or supervisor brings onto their respective staffs each year.
"What you want is an honest answer, and hopefully you're dealing with a decision-maker that has the integrity to give you one."
Battista segments the exposure camps into three brackets, and suggests where an official's experience level should put their consideration:
Bracket 1 – Junior College, Division III , NAIA and Highly Competitive High School Leagues- To attend one of these camps, you should have five years of experience or high school tourney experience.
Bracket 2 – Division II and Mid-Major Division I Camps. You should have tournament experience at the college levels listed in Bracket 1.
Bracket 3 – Major Division I Camps. You should have Division I tourney experience or NCAA Division II experience.
To underscore the importance of being preparation for any endeavor it's been said that, "the day begins the night before, so to that end Al Battista offers these prep tips for getting ready for your camp of choice, and how to act like you belong when you get there:
Battista's Big Five Prep Tips
1. Be in your best physical shape.
2. Begin breaking down game tape and work on your positioning.
3. Read the rulebook daily and study five case book plays every day.
4. Sharpen your mechanics for the level you're attempting to reach.
5. Officiate frequently in the Spring and focus on improving targeted areas.
You're heading off to summer camp for some fun and games; but make no mistake about, this is a business trip, so dress and act accordingly.
Al's Top 10 Attitude & Activity Tips
1. Be on time for every meeting and game assignment.
2. Take a business casual approach for your dress for meetings.
3. Be attentive in meetings and take notes.
4. Engage in the classroom sessions and ask pertinent questions.
5. Don't offer personal opinions in meetings.
6. Socialize effectively, but don't aim to be the life of the party.
7. Make time to pre-game with your crew.
8. Bring a sense of urgency and work games like they are in-season assignments.
9. Practice sincere, but strategic, networking.
10. Be coachable and team oriented.
So as you ponder the idea of attending a camp, Al Battista has stocked the corner of your universe with more than enough valuable information to make an informed decision, to maximize your camp experience and to ensure meaningful self improvement that would make Mr. Aldous Huxley quite proud!
For a comprehensive list of officiating camps visit PhillyRef.com for more information.
About the Author