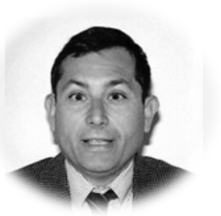 Al Battista is first and foremost an educator, and his passion for basketball officiating and his desire to share his in-depth knowledge on the subject has been utilized at all levels of the game.
Al is a 36+ year respected member of IAABO and a dual member of Board 215 (West Virginia) and Board 12 (Washington D.C.), and currently serves with distinction in the high school and college ranks as the Interpreter for the West Virginia Intercollegiate Athletic Conference (WVIAC), the Pennsylvania State Athletic Conference (PSAC), the Capital Athletic Conference (CAC), the Maryland Junior College Conference, and is on the IAABO Rules Examination Committee.  In the professional game, Al has been a staff observer for the NBA and WNBA since 2004 and 2007, respectively.
Al also is the creator and editor of the highly-respected officiating newsletter, MATCH UP and was on staff with the MEAC for 26 years while earning three "Sweet 16" round assignments in the NCAA Division III tournament. Al currently is a member of CBOA and the Big South Staff.